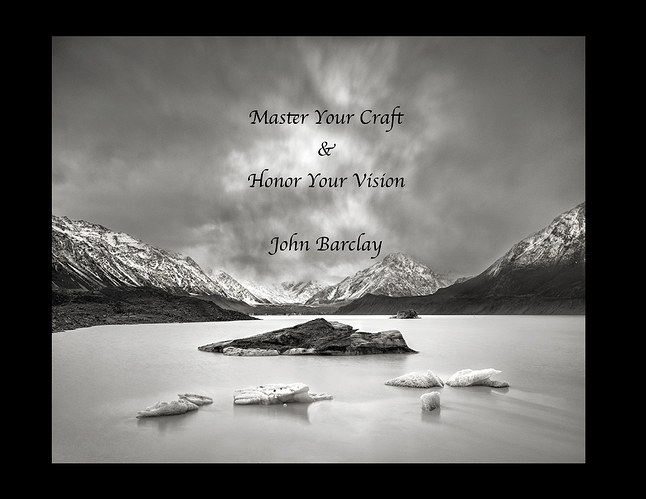 Master your Craft & Honor your Vision
Vision is the unique way we each see the world. It is what gives our images focus and makes them unique to us. Mastering our craft allows us to fulfill our vision. In other words, as we learn techniques, feel more confident with our gear and master our craft, we will be able to create the images we've envisioned. In this lecture John will share his thoughts about vision and why it should be what drives your photography. He will also share ideas and concepts that will help you master your craft. Join John for this uplifting lecture that will leave you inspired to stay true to your vision, creating images that make your heart sing.
How Delivered - In person to clubs in the greater Philadelphia area or via Zoom.
Available for conferences. Please send an email to discuss
Length - About an hour