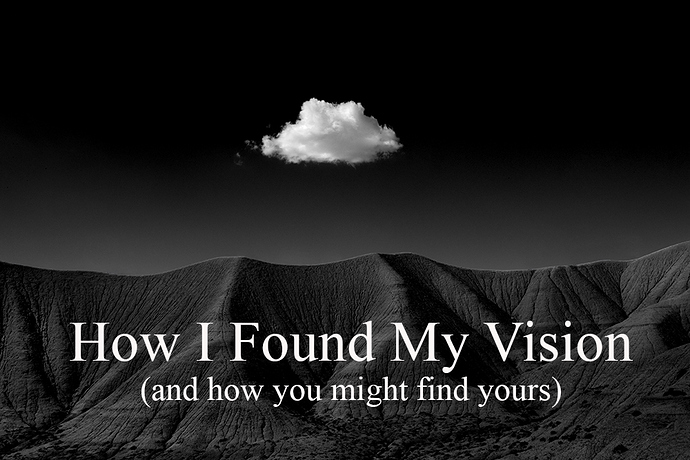 I believe the difference between a great image and an average is Vision. But what is Vision and more importantly, how do you find yours?
I can't tell you how to find yours, but I can tell the story of how I found mine. And perhaps some of the steps I took, might also work for you.
I came up with ten steps that I hoped would help me find out if I had a Vision, including:
I separated my work into two piles…
I practiced Photographic Celibacy…
I questioned my motives…
I quit copying others…
I stopped following the rules…
I quit listening to others…
And what did I learn? The most important revelation was that we all have a Vision, in fact you cannot not have one!
This is a two hour webinar or in-person presentation.